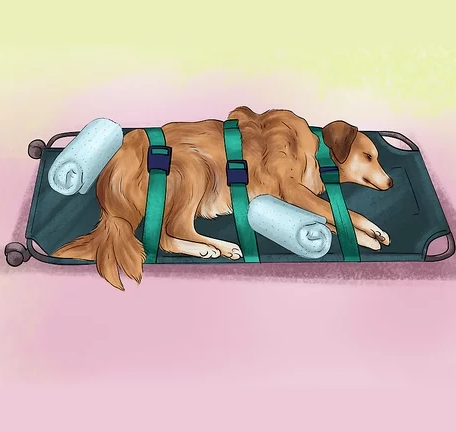 Terminating our relationship with AKC

WARNING: This page contains graphic photos and videos.
.
Effective at the end of our current sessions, we will no longer offer any AKC classes or support the organization as a whole.
.
While preserving the core of our valuable class content, we are transitioning from AKC affiliation to offering a more flexible curriculum. This change will allow us to provide the most up-to-date and beneficial information that is beneficial to dogs, rather than being forced to adhere to AKC's extremely limited and outdated perspectives. As a result, we will update our classes' names to better reflect this new approach. For instance, the 'S.T.A.R. Puppy' class will now be referred to as 'Puppy University.'
At the January 2023 board meeting, it was decided that the AKC would continue to require the use of the current DANGEROUS wooden high-jump equipment, despite other organizations having transitioned to safer options in the past. This decision was made even though there was a strong outpouring of support from members for transitioning to safer equipment. *AKC's meeting minutes are attached later in this post.
.
In line with industry standards, our facility made the decision to transition away from using wooden high jumps due to safety concerns over 5 years ago.
.
Let's take a look at the two kinds of jumps.
.
AKC's Regulation High Jump is on the left.
A standard Panel Jump that other organizations use is on the right.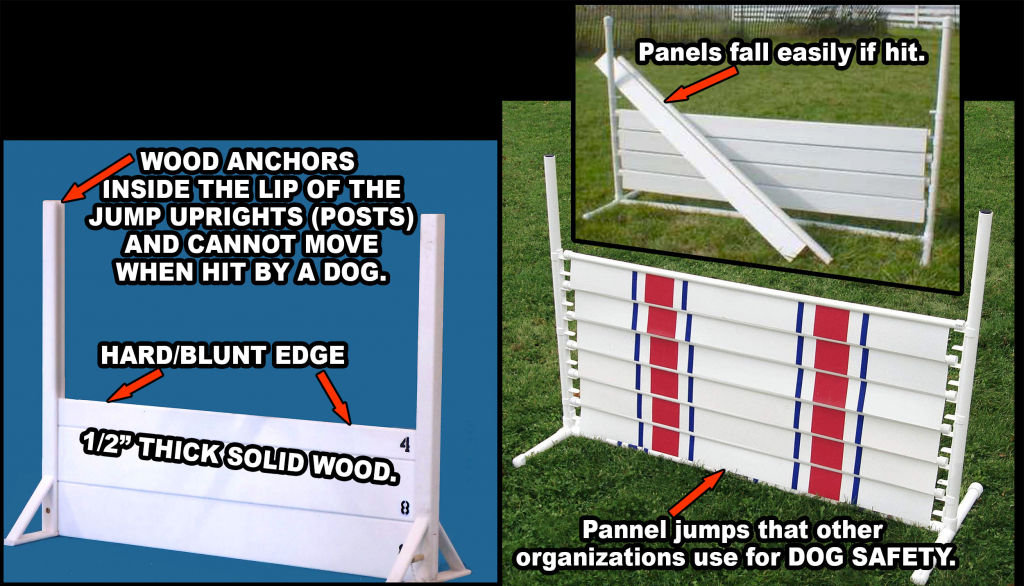 .
The AKC's regulation high jump (left), which is made of thick wood secured to the upright jump posts by sliding inside slats, is a commonly used equipment in the sport. However, this design, which does not allow for movement if a dog makes contact with the jump, has resulted in numerous injuries. These injuries have included instances where dogs have required surgical intervention.
.
To address this issue, many organizations have adopted the use of displaceable bars/panels (right) that fall if a dog makes contact with them. These panels, which are 2 inches high and sit in "jump cups," provide a safety measure in case of misjudgment. This design has been used for several years and has successfully reduced the potential for injuries.
.
AKC's Decision.
.

.
Above is a snapshot of AKC's January 2023 meeting minutes. During that meeting, AKC unanimously decided to deny the implementation of safer displaceable jumps. This decision was made with no explanation provided. A full version of the minutes from this meeting can be found on the AKC's website here.
.
The HARM caused by AKC Regulation High Jumps.
.
GRAPHIC CONTENT WARNING.
.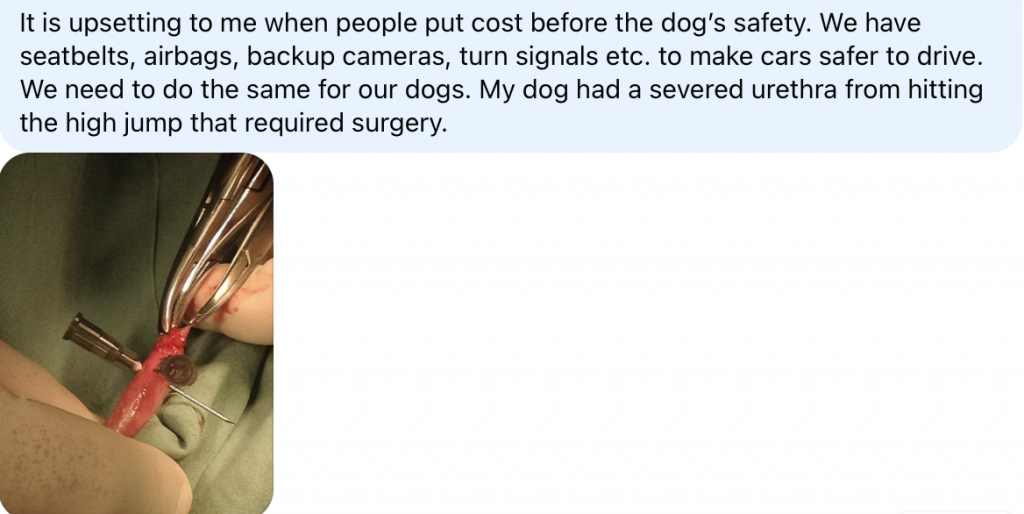 .
The image above is from a FB post by the dog's owner and depicts surgery performed to repair damage sustained by a male dog's urethra. This injury occurred during an event where the dog did not clear AKC-required jump equipment, and unfortunately, his penis got caught on the blunt, immovable top board, causing it to shred. This type of equipment does not allow for movement if a dog makes contact with the jump and has been known to cause injuries.
.
.
The video above shows an incident involving a dog hitting a high jump. It's worth noting that this was a plastic training high jump that thankfully fell apart, not the wooden, immovable AKC regulation high jump that is similar to a dog hitting a brick wall, which likely would have resulted in more severe injuries. Dogs that hit the wooden high jump are likely to develop fear issues due to their experience.
.
It's crucial to emphasize that the dogs' safety should be the top priority, and any equipment used should be evaluated to ensure it meets safety standards.
.
.
The video above depicts an additional unfortunate incident involving another dog and an AKC regulation wooden high jump that did not fall apart. Thankfully the dog only hit the top, not straight-on, which may have resulted in more severe injuries.
.
Obtaining Regulation Size High Jumps.
.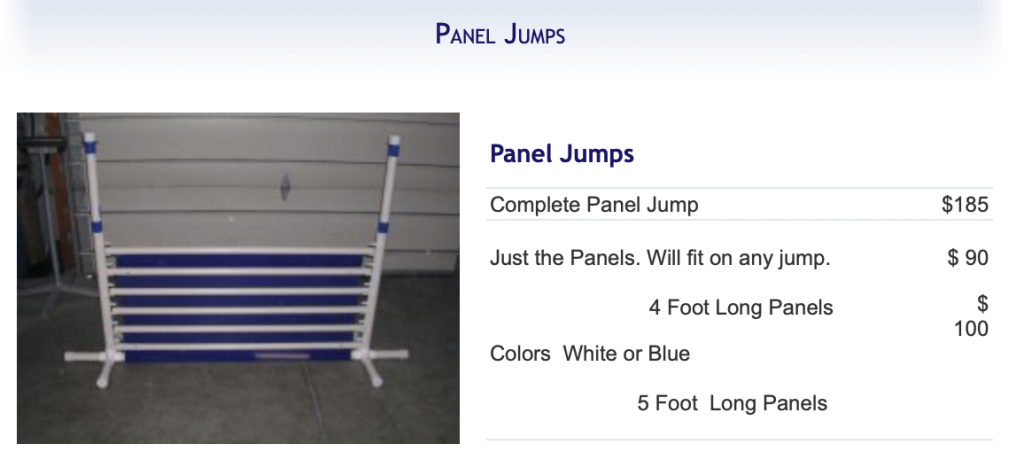 .
The image above shows a panel jump with displaceable bars made by Marks Agility Equipment, a reputable supplier with a long history of providing quality equipment. These jumps are available in AKC regulation width (5ft) and height. They are just one of the many options available for safer jump equipment. There are various options for safer jumps, and no excuse for the AKC not to transition to this type of equipment for the dogs' safety.
.
In Conclusion
.
It is important to prioritize the safety of our beloved dogs in any activity they participate in. As such, it is imperative that organizations also prioritize the dogs' safety and ensure that the equipment used meets safety standards. It is disheartening when an organization falls short in this regard. We believe that knowingly using equipment that poses a risk to the dogs is unacceptable. Thus, it forces us to make the difficult decision to discontinue our support of AKC and its programs.
.