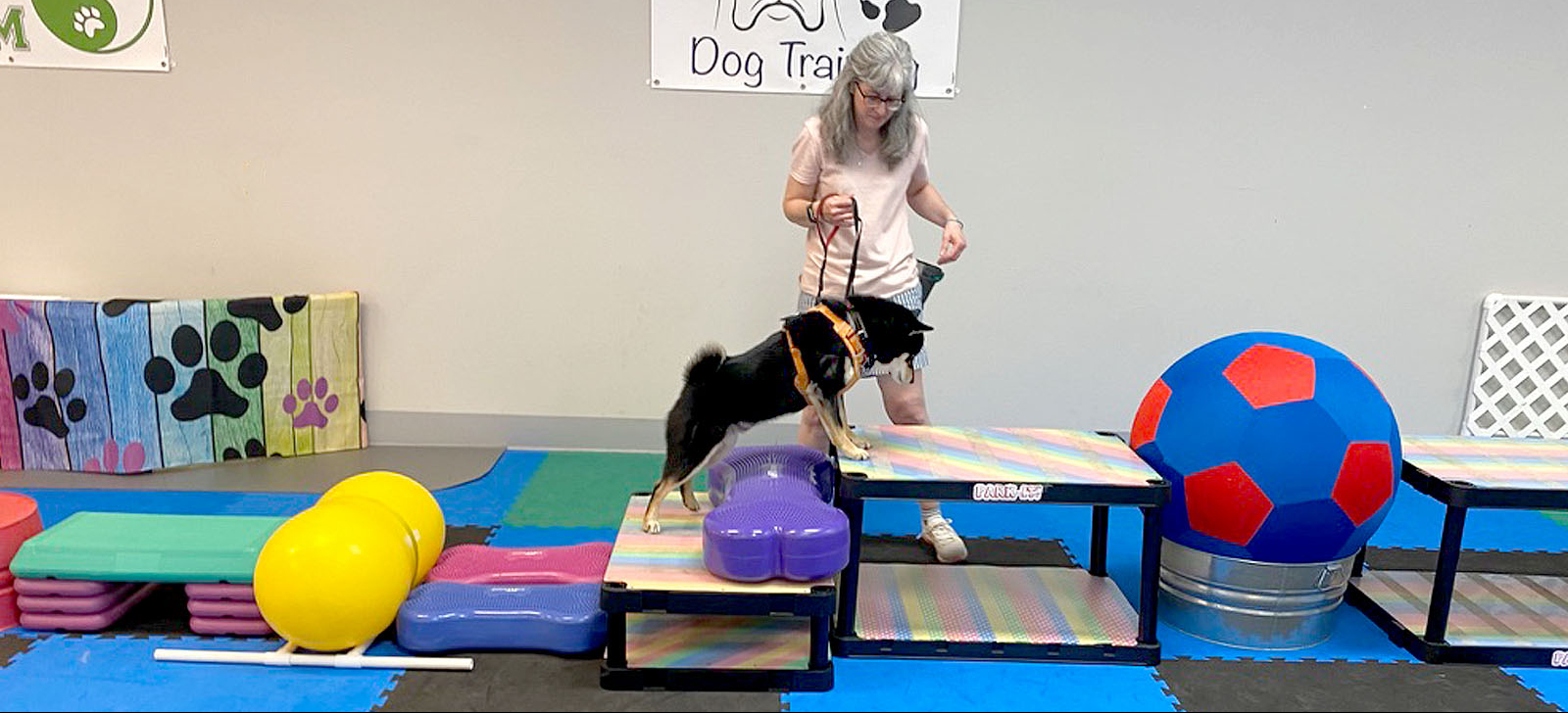 Testimonials
We extend our sincerest gratitude to all of our valued clients for their kind words and support. It is an honor to have been a part of your journey with your beloved dogs and we are humbled by your trust in us. Thank you.
I have owned and trained German Shepherds for over 25 years. Barbara at The Thinking K9 is without a doubt the best trainer I have ever come across in those 25 years. We recently took the STARLET and STAR classes puppy classes at The Thinking K9 for our new Shepherd puppy and the Precision Rally Obedience class for our older Shepherd. Barbara's classes are interactive, organized, very personable, and just plain fun. She invests a significant amount of time, effort, and money into all the things necessary to make her classes great (like an unbelievable amount of equipment!). If you live in Janesville or the surrounding area, I highly recommend The Thinking K9 for your dog training needs!
- Matthew Jones
Barbara was delightful to work with when training my new puppy! I have had 30 years of Viszlas and lots of training so I knew what to expect. However Barbara's classes were more detailed, more informative, and very professional. My longhair dachshund had the perfect base to move on to CGC class.
Barbara also does boarding and I was fortunate to be able to leave Sweetness with her for a couple of days. She sent pictures often and kept in touch while I was away. Sweetness looked so happy! I was afraid she wouldn't want to come home with me!
And, Barbara has the most well trained boxer, Batman, that I have ever seen! She is amazing with dogs!!
Highly recommend training or boarding with Barbara!!
- Chris Brandt, formerly from Delavan, WI relocated to Bonita Springs, FL
My two German Shepherds and I have been attending Classes at the Thinking K9 since she opened her doors. I am very happy with Barb's positive reinforcement approach to dog training. This has been very effective and when practiced as Barb instructs, your dog will learn quickly as well as the bond you have with your dog. " Watch Me" ( Once you take a class you will get that quote)
There have been a few session where due to scheduling I have taken my dogs to other facilities and I sincerely mean it when I say they just don't compare. Barb truly loves what she does, she quickly learns not just your dogs personality but yours as well, then develops her classes such that they will be most effective for all. Along with all of her years of experience, she also attended the Michael Ellis School for dog trainers in California, which would be considered an "Ivy League" for this field. In short, this lady knows her stuff.
I wish someone would take a video of the first few minutes of the first class of one of her CGC classes then the last few minutes of that same class at the end of the session. I have been in 4 of the classes and the transformation is always incredible. Furthermore Barbs personality fosters an environment where class participants become friends , be it a Monday Night Rally Precision Rally class or a Thursday Night Rally X, its always the same, a group of people and dogs get together, learn, encourage each other, have a good time, and laugh....... a lot.
- John Jones
TTK9-it's worth every penny
I travel several times a week with my two boys to TTK9. One of the two is my three year old service dog, the other our new puppy that's just over a year old now.
Our commuting time, depending on traffic and weather conditions minimum of 50 minutes one way, not allowing for potty or prep time before class starts. My boys get so excited and happy once they reach TTK9 parking lot.
Barbara and her staff are incredibly knowledgeable and educated caring people. We have been with other trainers and facilities over the years, but we found our home at TTK9. Comparing our experiences between them and TTK9- like day and night!
Safety policies and expectations are very transparent and clearly stated, best of all, they are followed and enforced if need be.
Last Spring my Service dog was attacked and traumatized beyond believe. Working with Barbara has brought him out of his shell somewhat and is a continued work in progress to date. Designing a rehabilitation plan including home work, private lessons and eventually classes. No one there is afraid of going beyond and above for someone. Barbara offered to fit private lessons in to her already tight schedule, those 10pm privates were hard for all of us. I am for ever grateful for them. Her constant observations and fine tuning of his training plan has given me hope to at least get a confident happy dog in the end. Barbara was up front and said there's a 50/50 chance he will not be able to assist me with my needs again. As heartbreaking and frustrating it is, the tools and opportunities she has offered, has given us a chance to find and accelerate in a dog sport. It's given my dog as well as me much needed comfort,confidence and a new purpose in working together,during this long journey of healing.
TTK9 is a welcoming all inclusive dog training school, where every dog and owner gets treated with respect and offered advise, training suggestions and strategies to have a satisfying exciting quality life with your K9,providing one follows and practices it. Teaching K9 behavioral processes and health, how to keep them happy and get the best out of them, something other places miss out on.
In my 51 years of living with dogs, my knowledge and experience are extensively, but I know, my sweet pup and I would not have come this far on our own since the attack on us. To have a place and people to bounce around ideas, thoughts and suggestions is a gift to me. So much has been validated and new things learned, empathy, caring and understanding for the K9 and it's human truly a gift Barbara shares freely and willingly.
Benno, Augie and myself thank you from the bottom of our hearts for all you and TTK9 do!
- MC Countess of Falkenstein
First off let me say that I cannot say enough about the experience my pup Myka and I have had here. It's like trying to describe the Grand Canyon.... You have to experience it to appreciate it.
Dedicated, professional, knowledgeable, sincere, caring, fun and respectful. My concept of training with a dog has completely changed. I have grown as a person and as a dog companion. My experience with The Thinking K9 has been an exceptional experience beyond my expectations.
Barbara, Rebecca, Trinity and the assistants are proficient in helping dogs and their owners learn the most beneficial and effective means of learning and training together. They lead by example. I have not been able to find a question or concern that these folks have not answered. Knowledge is king, or in this case Queen, and the expertise and proficiency they offer is unmatched in my experience.
Classes are fun, exciting and absolutely informative. They offer a seemingly endless array of techniques and activities that I too have fun. My puppy Myka has refused to leave every class. She is a significantly happier, more confident and patient girl. I am nowhere near as frustrated as I have been with past puppies. I have learned a new, better way to train with a puppy. This "Old-Dog" is still learning! And I am grateful to Rebecca and Barbara and staff for helping me be a worthy companion for my puppy Myka.
The depth of training offered is amazing. The classes are amazing. The ladies are amazing. And most importantly, the result is amazing. I am happy.
- Terry Zahn
More Testimonials