What is Trick Dog?
VERY LIMITED AVAILABILITY!
Tiny class sizes allow you more time on equipment and individual instruction!
All participants will receive a FREE:
Professional object to learn to hold & retrieve.

Target disk to help your dog learn super-advanced tricks!

Novice trick title, with the potential for higher levels!
This course is designed to help you teach your dog the skills to get their Trick Dog Title!
Have FUN with your dog while teaching obedience! Teaching Tricks is used by many successful professional trainers because it has a direct reflection on success in Obedience!
Teaching tricks establishes a pattern of learning, teaches skills and focus, is a positive method of training, and promotes a bond between canine and human.
In this class you will learn fun party tricks you can show off together, strengthen your bond with your dog and help them build more confidence. You will also have the opportunity to earn titles for your dog at the end of the class.
This course is taught by an AKC Trick Dog Evaluator. Participants will have the option to title through The Thinking K9, AKC, or Do More with Your Dog.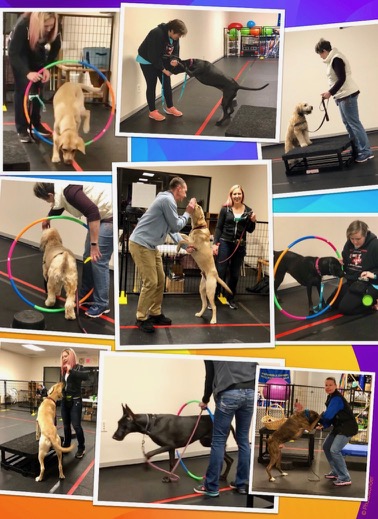 Prerequisites
Dogs should be able controllable when passing another dog 2' away.

Handlers MUST be able to hold their dog back EASILY on a leash and prevent pulling into other dogs.

Dogs can Sit-stay or Down-stay for 30sec at the end of a 6' leash.

Dogs should have good basic manners and barking should be manageable.
Registration
Cost
Non-Members: $298
VIP Club Members: $278! Save $20!
[What's the VIP Club?]
Pre-registration is required.


There's only a wait list, now what?
Get on the wait list for the class you wish to attend. * Waitlist doesn't guarantee a spot.
Register for future classes, if available. We WILL allow a transfer, if an earlier class arrises.
Location
TTK9 Training Center located at:
924 N. Parker Dr.
Janesville, WI 53545
[Map]