Michael Ellis School for Dog Trainers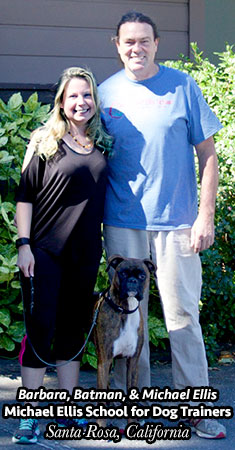 Michael Ellis School for Dog Trainers in Santa Rosa, California, obtaining certificates in the following areas:
Obedience Intensive: Principles of Learning Theory and applying them to behavior, fundamentals of Obedience in a variety of disciplines, building behavior, handler/dog bond, how to get the most out of reward based training, the thoughtful implementation of aversive techniques and their potential fallout.
Motivation: Advanced techniques for increasing motivation and drive.
Management: Socialization, creating manners, avoiding long term behavior problems without damaging motivation & drive, and behavior modification.
Advanced Obedience: Achieving greater precision in a variety of obedience disciplines, teaching advanced obedience behaviors such as formal retrieve, retrieve over jumps, competitive/focused heeling, jumps, scent discrimination, active stay, sendaways, as well as fronts & finishes.
K9 Detection 1 & 2: Finding odor reliably and efficeintly across K9 disciplines.
Protection Theory: Creating a strong protection dog, aggression in dogs, canine behavior, canine body language, Drive Theory, & establishing a behavioral baseline to work from. Police service, personal protection, Schutzhund/IPO, French/Mondio ring, KNPV, and Belgian ring.
Protection 2- Decoy Clinic: Physical techniques for improving a dog's protection work. Mechanics of working a protection dog with both the sleeve and the bite suit, proper targeting, techniques for working both upper and lower body dogs.
Protection 3- Teaching: Teaching object guard, defense of handler, search and escort, various courage tests/attacks, introducing accessories, and stressors for rings sports, and the blind search, hold and bark, call out, back transport, and side transport for IPO.
---
Certified Professional Dog Trainer-Knowledge Assessed (CPDT-KA)
CCPDT is the only independent and psychometrically sound certification organization for professional dog trainers. The test itself is 4 hours long and thoroughly examines one's knowledge of Behavioral Learning Theory (psychology), Ethology (science of animal behavior from a biological perspective), Animal husbandry, Instruction skills, and Equipment. Barbara scored well into the 90'th percentile. CCPDT also requires that professional trainers continue their education (earning CEU's) to maintain their certification.
---
Approved Canine Good Citizen Evaluator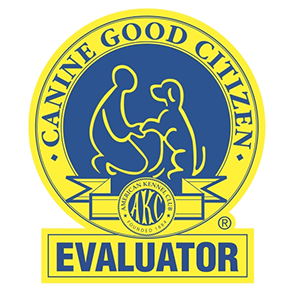 The AKC's Canine Good Citizen® (CGC) Program is rapidly becoming recognized as the standard of behavior for dogs in our communities. Canine Good Citizen® resolutions have been passed by 42 state legislatures and the United States Senate, insurance companies are starting to use CGC® to insure breeds they would not otherwise insure, and some condominium associations around the country now require that all dogs in the complex have earned the Canine Good Citizen® award.
CGC Evaluators are also approved S.T.A.R. Puppy Instructors and adhere to the 20 step S.T.A.R. Puppy program teaching foundation exercises for CGC.
---
Aggression Cases- Applied Behavior Modification, Safety, & Defensive Handling certification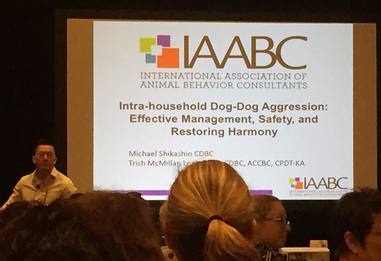 Aggression cases are serious and can escalate quickly. It is of the utmost importance to have the ability to safely handle aggressive dogs, both for the human's safety and the dog themselves. Once everyone's safety is ensured, then applied behavior modification strategies can be applied, which meet the needs of the dog and situation at hand.
Education included, but not limited to:
Understand the ramifications for dog bites
Canine body language including precursors to aggression
Additional safety measures to have in place
Safety and management equipment
Defensive handling and leash skills including leash locks, muzzle wraps, back ties, accordion leash holds, and more
What to do if attacked by a dog
Presentation of case studies with video of dog to human aggression and how to choose appropriate tools and techniques
Canine body language in dog-dog interactions including precursors to aggression
How to introduce dogs to each other in shelter and home environments
How to safely break up a dog fight
Leash handling skills when working dog-dog cases
Shelter dog playgroups
Shelter dog assessments
What to do with off leash dogs that approach the dog you're handling
Presentation of case studies with video of dog to dog aggression and how to choose appropriate tools and techniques
---
Professional member of the Association of Professional Dog Trainers

APDT is a community for dog trainers that believe in continued education, using the most humane methods for a dog without limiting training tools or options, have an active role in the community as well as legislature, and and strive to help dog trainers as well as pet owners.
---
Stunt Dog Judge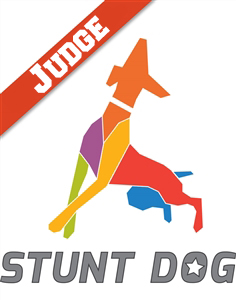 Stunt/Trick Dog Training builds a dog's confidence, mental focus, coordination, and ability to follow complex directions which are assets in all aspects of dog training and vastly improves a dog's ability to excel in obedience, agility, and any other sport! It also improves the bond between handler's and their dog's through fun activities. Stunt Dog Judges are licensed to judge Stunt Dog competitions through "Do More With Your Dog!" and have extensive knowledge on how to reach dogs to do tricks.
---
Certified Trick Dog Instructor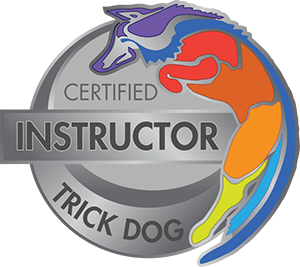 Trick training not only provides physical and mental challenges for the dog; it also provides a rewarding experience for the owner, and encourages a relationship based upon clear communication and positive reinforcement training methods.
The process of teaching dog tricks puts into play the foundational concepts and techniques of animal training: operant conditioning, marker training, consistency, timing, and motivation. In teaching tricks, we get to practice these techniques and immediately see the results. Each new trick presents a unique challenge that we can address with creativity and the insight of our previous experience.
---
Licensed Canine Conditioning Coach (CCC)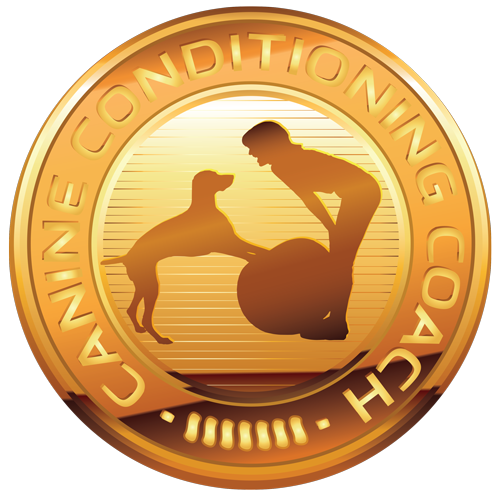 CCC's evaluate a dog's physiology and execute a customized conditioning plan. CCC's work to physically strengthen a dog's coordination, balance, strength, and flexibility as well as give a dog confidence, mental focus, and gain direction-following skills. CCC's use fitness equipment that is appropriate for your dog and teach your dog through play. Your dog's new mental and physical strengths using Canine Conditioning will reflect in their ability and enthusiasm when executing more complex behaviors. The bond and communication between handler and dog will also dramatically improve.
---
Certificate in Advanced Socialization
Topics include but not limited to:
How Socialization can eliminate problem behaviors and build confidence.
An advanced socialization process that focuses on the dogs that are typically excluded from doggie daycares and other socialization venues.
Revolutionary classes in their approach and in their results. By allowing dogs with difficulties getting along with other dogs to interact with the right kinds of dogs, they learn not merely to control their aggressive behavior, but to actually enjoy getting along with other dogs.
The causes of aggression, the number one reason dogs fight, and how to quickly stop a dog fight.
How to recognize true dog aggression versus bad manners and poor social skills.
How to evaluate dogs, and their owners prior to the class.
How to prepare dogs and clients who need some work before socializing.
How to safely run a class, and how to recognize trouble brewing before it becomes trouble.
When to let things go and when to step in, as well as how to safely step in.
---
Certificate in Foundation Nosework
Nosework is a new dog sport where individuals can train their household pet to detect legal odors. It is 100% motivational training and has absolutely no corrections at any level of work.
Pictured is Barn Hunt, one of the many Nosework Disciplines.
---
Certificate in Pet CPR and First Aid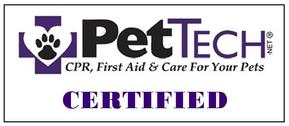 Pet Tech™ is the first international training center dedicated to  CPR, First Aid & Care for dogs and cats which gives certificates the skills to save lives!
---
Additional qualifications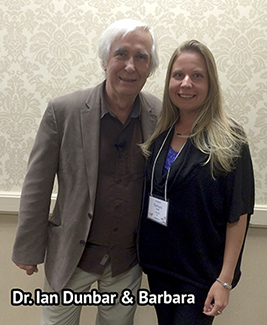 Barbara has also studied directly under great trainers and innovators in the field: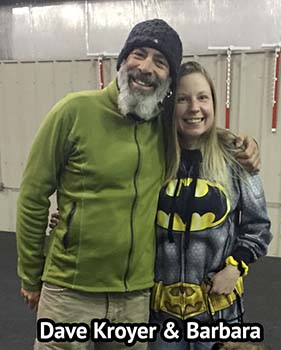 Dr. Ian Dunbar– World renowned veterinary behaviorist and author.
Patricia McConnell PH. D- Zoologist, certified applied animal behaviorist, professor in the zoology department of UW Madison, & author.
Dave Kroyer– World champion dog sport competitor, Nosework judge, Mondio Ring judge, and active in Search and Rescue, Police K9, & many others.