Giving Back
The Thinking K9 feels that it is important to give back to the community, therefore making it a priority to donate a lot of time and effort to giving back.
School Presentations
The Thinking K9 visits schools to educate them about proper etiquette around dogs (inc. safety), choosing dog training as a career, and educating children and teachers about Service Dogs.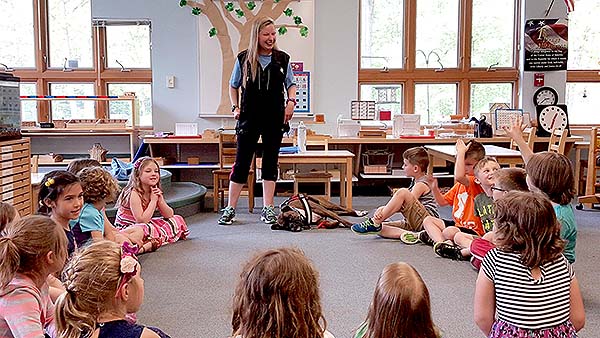 Super Hero Challenge
Throughout the month of December, Super Hero's valiantly support the cause of pets going home by collecting donations during our To the Rescue: Heroes of HSSW donation competition. We won 3rd place in 2020, and 1st place in 2021 & 2022!
"HSSW would like to congratulate The Thinking K9, LLC for earning the title of 1st place Superhero, collecting the most donations during our "To The Rescue" fundraising campaign! But that's not all this business does to support pets going home… The Thinking K9 continuously collects donations for HSSW and doubles every amount received! They are truly a community-building business, hosting workshops and visiting schools and other groups to educate humans of all ages about dog training. Please join us in showing appreciation for all TTK9 does for our community!"
~Humane Society of Southern WI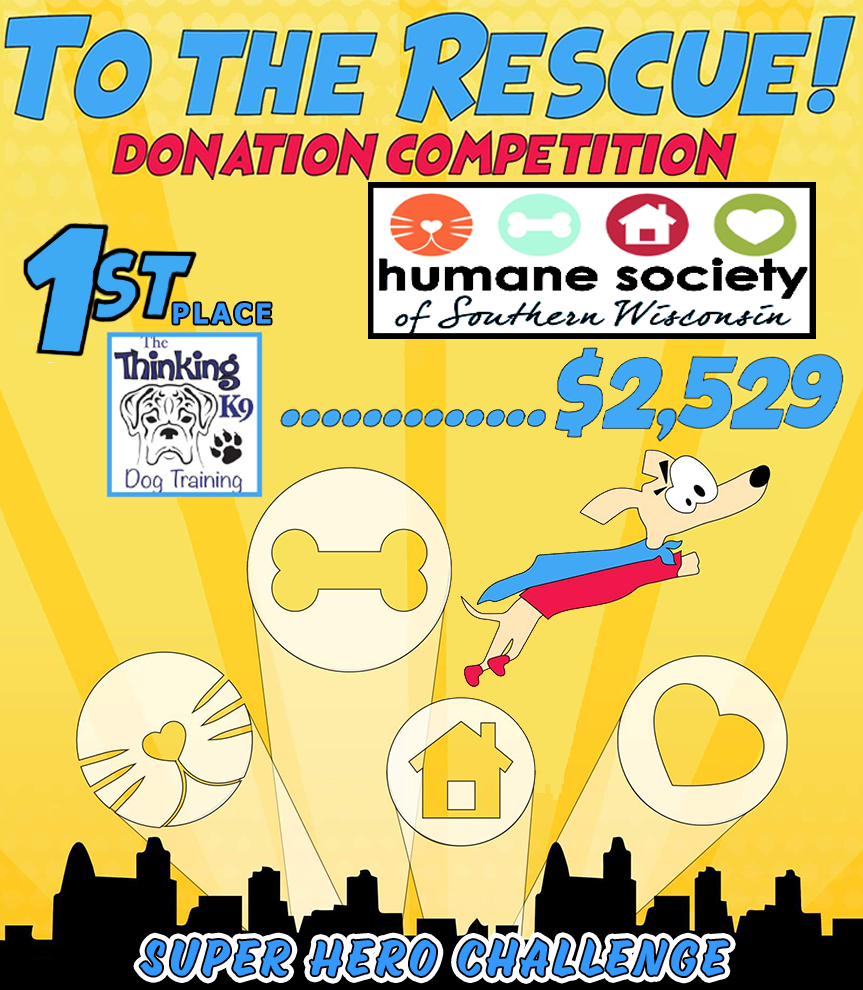 Burn victim mental healing & body conditioning
The Thinking K9, LLC has had the great pleasure of working with Sunny and providing her with unlimited FREE training. This girl deserves some good in her life!
For those that might not have heard of Sunny's case, she was severely burned with scalding water and rescued by the Humane Society of Southern Wisconsin and is now being fostered by a kindhearted veterinary technician. Sunny has gone through numerous surgeries to heal her wounds and is on the road to recovery.
It takes a community to rehabilitate these cases, which is why The Thinking K9 has stepped up to help heal her emotional/mental wounds and work on conditioning her body now that her physical wounds allow for it. The mental healing of dogs often goes overlooked, and unfortunately, there aren't a lot of resources out there for it. TTK9's owner is a certified Canine Conditioning Coach and specializes in confidence-building. She thoroughly enjoyed her time working with Sunny and found her to be the most kindhearted soul you could ever meet. Sunny is understandably shy at first, but she has a true love of life and a desire to overcome her hurdles.
The Thinking K9 looks forward to continuing to work with Sunny in the future.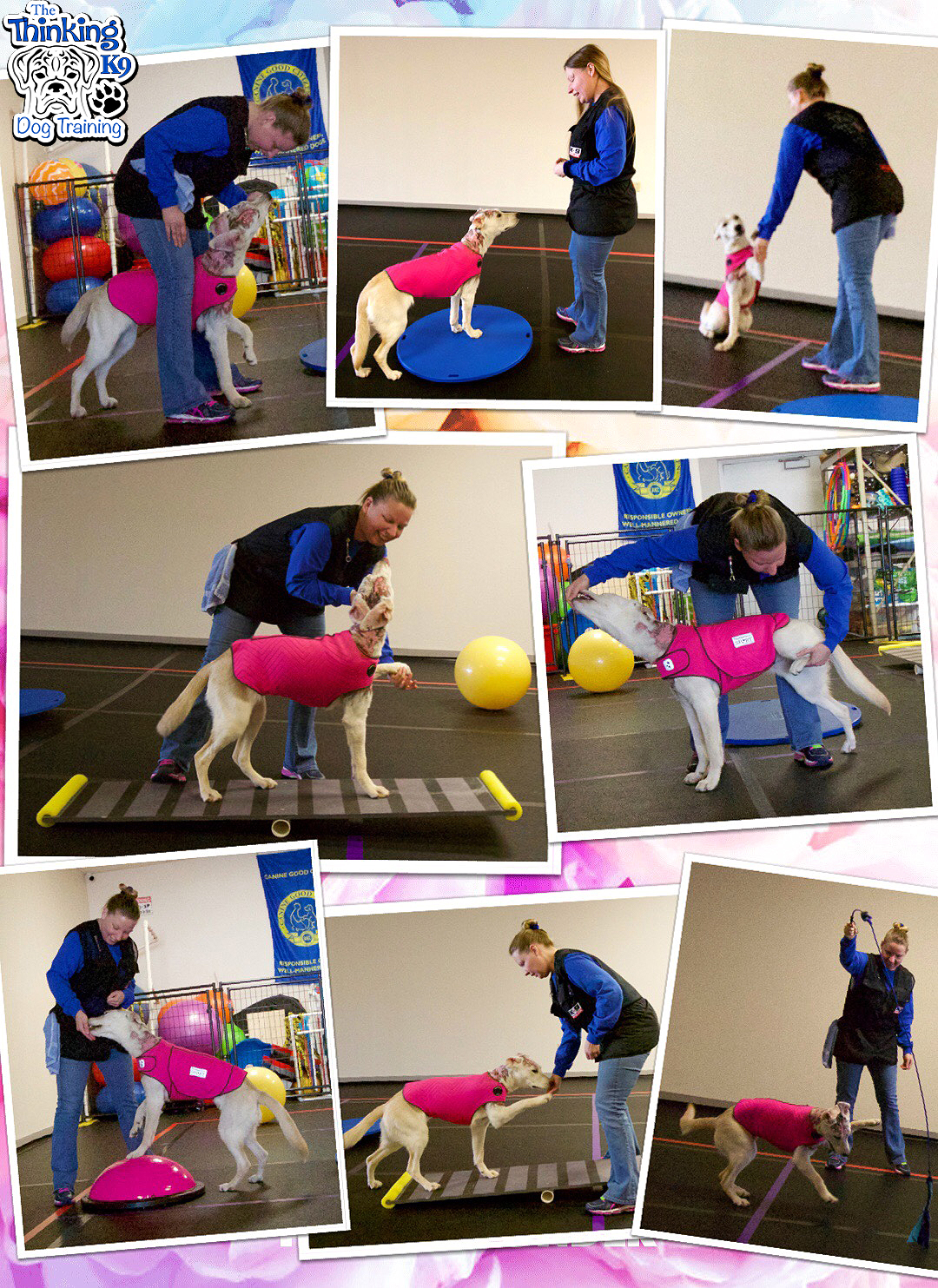 Race for a K9 Cause
The Thinking K9 participates in races that benefit area animal shelters.
Pictured here is Barbara of The Thinking K9 running HAWS for a Cause.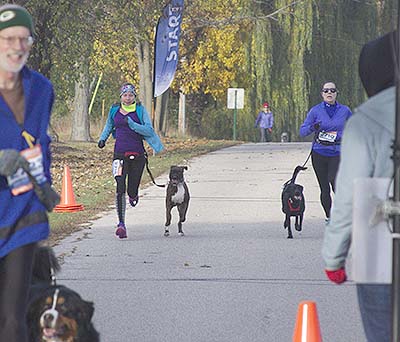 Donating Obedience Classes
Barbara at The Thinking K9 donates many hours per week to a local not-for-profit club to teach their puppy and canine good citizen classes. This both benefits the class attendants as well as monetary donations to the not-for-profit club which is dedicated to responsible dog ownership.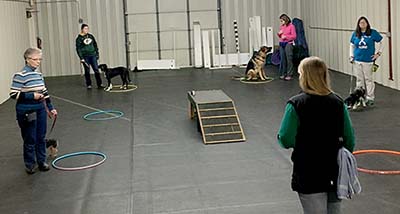 Walk for a Paws Cause
The Thinking K9 is an advocate for area K9 units, participating in several area benefits.
Pictured here is Barbara of The Thinking K9 walking for  the local K9 Unit.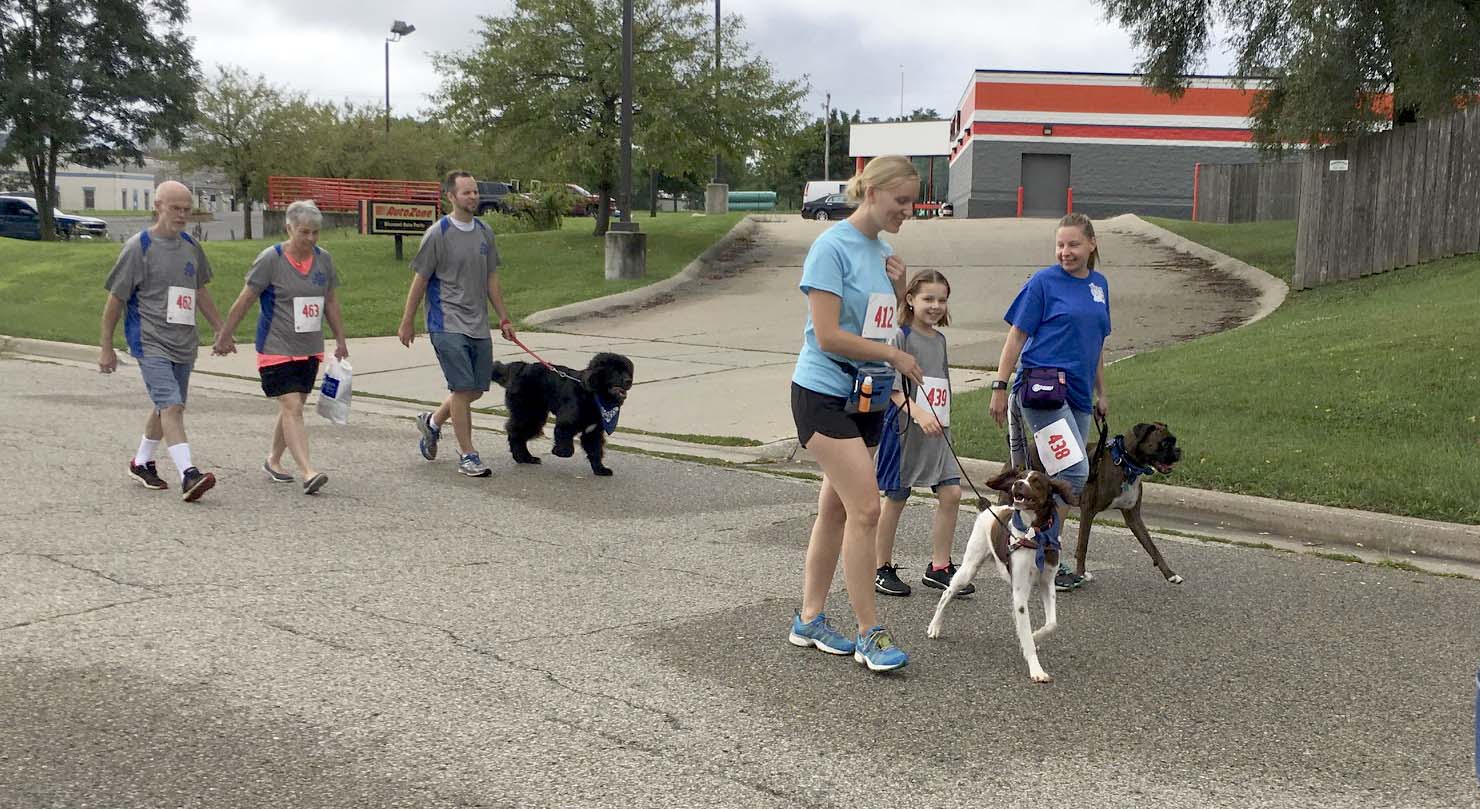 Holiday Parades
Barbara of The Thinking K9 walks in the Parade of Lights in Beloit and Janesville, with a local not-for-profit club that promotes responsible dog ownership.